SEMI PERMANENT MAKEUP
Get wet in the rain or swim in the pool ,your eyeliner and eyebrows will remain intact, the shade filling in your sparse eyebrows will remain permanent.
Kiss him hard and your lipstick will still remain permanent..
Here's everything you need to know about the new form of artistry which will help you enhance your appearance beautifully..
What is semi-permanent make-up?
Also called as micro pigmentation, in this procedure,some coloured pigments are deposited on the uppermost layer of the skin called the epidermis. This is done with the help of disposable fine needles for the purpose of enhancing and contouring various facial features.
The number of people going for this procedure is increasing with every passing day.
It comes as a handy way out to camouflage the scars, vitiligo and leukoderma patches with skin toned pigment.
Micro-pigmentation can also be used to reconstruct the nipple/areola on a womans breast, which is usually lost due to mastectomies or breast cancer.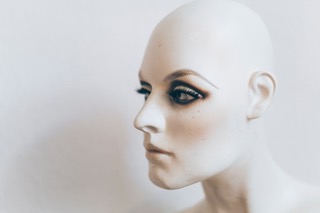 What all does it beautify?
The most commonly requested procedures are permanent eyebrows, eyeliner and lip colour.
Eye brows
Permanent make-up can do wonders if you hate visiting the parlour every week to get your eyebrows arched. People who have lost their brows due to some diseases can also benefit by gaining a new set of eyebrows, which will not only look natural, but will also last a longer while.
Lips
Whether it to make thin lips look fuller, defining their shape or correcting the symmetry, a fine line of permanent make-up can do wonders. A lot of times lips become discoloured due to some diseases or become dark owing to smoking. In such cases, permanent make-up can give the desired natural pink shade.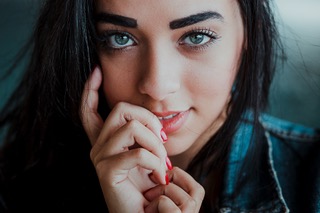 Eye liner
A fine eye liner adds to the beauty of a woman's eyes by making them defined. So, if you are short of time and yet desire beautiful eyes, permanent eye liner can be a choice for you. Just like a temporary eyeliner, the permanent one can also be applied in many styles and colours.
Beauty spots
If you have always wanted to have a beauty spot,we have a solution for you too.
Permanent make-up lasts up to 2 years or more, but can differ depending upon one's individual maintenance regime.
DURABILITY OF MICROBLADING
The life of the pigment depends mostly on the skin type and life style like exposure to sun etc.
The results of microblading can last from 1 to 3 years
Around a month after the procedure, the client comes in for a check-up and a touch-up .
A touch-up once a year is recommended to retain the shade of the pigments.
THE PROCEDURE AND SAFETY
First we consult with the client about their wishes and evaluate the condition of eyebrows
Then some initial drawings are made and corrected until the client is fully satisfied with the results
We take photographs of the eyebrows and digitally check their symmetry